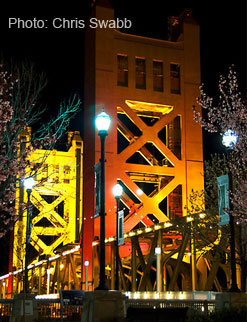 Tower Bridge was juried into the latest
Art Institute Show at Balboa Park in
San Diego, California.


Traveling with Your Photography Equipment
If you love photography, when you travel, you will most likely want to bring your photo equipment with you. Traveling with your photo equipment does not have to be complicated.
Here are a few tips.
History of Panoramic Photography
One of the eariliest patents for a panoramic camera was submitted by Joseph Puchberger from Austria in 1843. Later, in 1844, Friedrich von Martens from Germany developed a successful and technically superior panoramic camera. Click here
to read more...

Resource List
Stilhouse

Gail Nogle Photography - Dallas Texas Portrait Photography
Award-winning photographer Gail Nogle offers the finest in creative professional photography. Family & individual portraits, bridal portraits, childrens sittings, fine art photography & much more

Original abstract watercolors by Robert Walker
Wedding Photographer Services in the UK

www.contactphotographer.co.uk
Description - Award winning photographer manchester

Las Vegas Art, Artists, Art Galleries - Las Vegas' #1 Internet Resource Directory




Allen Davis Fine Art Nature Photography - poster-size prints, landscape photography, wildlife photography, sports photography.




Gail Nogle Photography - Dallas Texas Portrait Photography
Award-winning photographer Gail Nogle offers the finest in creative professional photography. Family & individual portraits, bridal portraits, childrens sittings, fine art photography & much more.

Atlanta Photographer, Architectural and Interior Design Photographer - Atlanta-based location photographer specializing in architectural and interior design photography. Award winning, magazine quality images- corporate - healthcare -institutional - advertising

Maria-Art: Painting, graphics, mp3 guitar music, photos, installations, hand-painted bottles, fancy-work schemes



ElectronicCottage Online Art & Craft Gallery