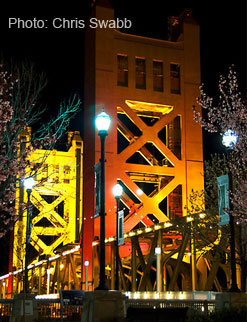 Tower Bridge was juried into the latest
Art Institute Show at Balboa Park in
San Diego, California.


Traveling with Your Photography Equipment
If you love photography, when you travel, you will most likely want to bring your photo equipment with you. Traveling with your photo equipment does not have to be complicated.
Here are a few tips.
History of Panoramic Photography
One of the eariliest patents for a panoramic camera was submitted by Joseph Puchberger from Austria in 1843. Later, in 1844, Friedrich von Martens from Germany developed a successful and technically superior panoramic camera. Click here
to read more...





We are very passionate about photography. Here on the On Assignment Studios website, you will soon be able to read articles about photography, browse our photography and familiarize yourself with our experience, equipment and services. Soon you will be able to see our stock photography, get to know our photographer Chris Swabb and view more of our photography services like custom video production, in studio services and more...




Panoramic photography - is a format of photography that captures images with elongated fields of view. Panoramic Photography also refers to a photograph that is cropped to a relatively wide aspect ratio. This may often be referred to as a "Panoramic Format." Recently our photography Chrs Swabb has taken a whole new series of panoramic shots of the California Coastline off the coast of La Jolla, California.
Click here to read an interesting article about some of the history of Panoramic Photography.


Video Production and Photography for Commercial and Personal Use

Specializing in Emergency Medical Services (EMS) still and moving images/ Full service productions/ Fully released stock

High definition video editing suite

On-location shooting for high resolution still photography and high definition video/equipment

Extensive still and video stock photography/ specializing in emergency medical services (EMS)

Full service portrait studio: Executive Photos/ Entertainers Portfolios/ Family Portraits/ Pet Portraits